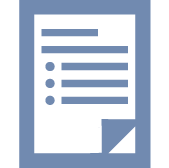 When contemplating solutions for a major section of interstate such as the I-70 mountain corridor, it is critical that the alternatives are thoroughly investigated.  Adding capacity and improvements along the I-70 corridor doesn't only impact safety and mobility for travelers, it also impacts the environment, communities, the economy, wildlife, historic assets and more.  In addition, when solutions are anticipated to cost in the millions and billions of dollars, it is in everyone's best interest to get it right. Click below to view many of the studies, reports and documents that inform improvements and next steps on the I-70 mountain corridor.  
We offer a monthly newsletter to keep I-70 travelers informed of current
activity and future plans for the I-70 mountain corridor.
Get the latest news through our social media channels!
GoI70.com eBlasts keep you informed on potential impacts and opportunities related to your trips on I-70. These short updates contain timely info on construction projects, new transit options, CDOT winter operations and strategies for beating the crowds.
Frequency: An average of 1-2 times/month